MSc Biotechnology Colleges in Delhi NCR
2 Years Full Time Regular PG Programme
Best College for Bio-Technology in the Region
Focus on Research Based Study
MSc Biotechnology Colleges in Delhi NCR
course overview of HIMT - The Best MSc Biotechnology College in Noida
The Best MSc Biotechnology College in Noida
Biotechnology is the use of biological information with technology exploring and make new useful products - Biotechnology harnesses cellular and bio molecular processes to develop technologies and products that help to improve our day to day lives and the health of our planet. Modern biotechnology provides advancement Items and innovations to compete debilitating and uncommon diseases, decrease our environmental impression, feed the hungry, useless and cleaner energy, and have more secure, cleaner and more effective industrial manufacturing processes.
HIMT is running Department of Biotechnology since 2002. Department of Bio-Technology was founded to impart quality education in the field of Biotechnology. The Department of Biotechnology of HIMT which is one of the best MSc Biotechnology colleges in Delhi NCR gives an optimal setting to all over improvement of understudies to turn out to be thoroughly prepared in all parts of Biotechnology and related fields. The incredible placements record of the Institute stands declaration to our commendable guidelines of excellence. The Institute offers undergrad and postgraduate programmes in Biotechnology.
Our cutting-edge curriculum with state-of-the-art facilities for teaching and lab work provides a solid foundation in the bio-sciences. We place special emphasis on the holistic development of our students by not only imparting knowledge, but also developing their overall Personality through Add-On Training sessions on PDP. We always arrange regular Industry-Institute interface by conducting guest lectures and industrial visits. HIMT is among the top MSc biotechnology colleges in Noida Offers Special Scholarships for meritorious students on basis of % in qualified exams and For Girls students We provide scholarship under the scheme of Beti Padao, Beti Bachao.
Our students work on live projects during their Project Work. Enlightening Academic ambience, world class infrastructure, qualified and experienced faculty members, well equipped laboratories, value-based education – combined together has prepared our student as industry and research-oriented professionals. We are sure that the association on mutual terms will immensely benefit both.
Department Highlights
Well equipped laboratories including specific labs for Plant Tissue Culture, Microbiology, Molecular Biology.

Well qualified faculty (according to UGC guidelines).

HIMT, one of the best MSc Biotechnology Colleges in Delhi NCR provide guest lectures by academicians/scientists from premier research institutes and universities.

Good teacher -student interrelationship

Industrial Visits to boost student's experimental and technical knowledge
Eligibility Criteria
| S. No. | Course | Duration | Seats | Admission Eligibility |
| --- | --- | --- | --- | --- |
| 1 | B. Sc Biotechnology | 3 Year | 120 | The Candidate must have passed intermediate/10+2 level examination or its equivalent from any recognized board/University; securing minimum 45% (40% SC/ST) |
| 2 | M. Sc Biotechnology | 2 Year | 15 | Passed B.Sc. examination from a recognized University in Biological Sciences with a minimum of 50% marks in aggregate. |
Faculty Team of HIMT - The Top MSc Biotechnology College in Delhi NCR
Dr. Pawan Kumar Kanaujia
HOD & Assistant Professor
Er. Robinka Khajuria
Assistant Professor
Mukesh Sehrawat is a faculty of Marketing with 17 years of experience in industry and academia. He worked with various corporate including ICICI and Kotak Mahindra. He is NET qualified. He has also delivered various lectures and training programs in corporate. His area of interest is green marketing and digital marketing.
Dr. Sonu Bisht
Assistant Professor
He is graduated from DDU University, Gorakhpur and did his M.Sc.(Math) from Gorakhpur University. He has done MCA from UPTU, Lucknow. He has over 8 years of experience of teaching. He has published one book under his name. His area of specialization is Computer Science and Mathematics (Operation Research and Statistics).He is presently teaching mathematics related paper in various deptt.of HIMT, GROUP OF INSTITUTION. He got ''BEST TEACHER AWARD'' by HIMT, GROUP OF INSTITUTION in 2014-2015.He has attended various national and international seminars.
Shubhangi Varshney
Assistant Professor
Ajay Pandey is Assistant Professor in HIMT and has the proficiency of teaching subject of finance, entrepreneurship development and rural development, etc. and has total experience of 20 years of teaching and non-teaching, comprising 13 years of corporate in the field of core finance and marketing and 7 years of teaching, viz. CORE healthcare limited, APTECH ,etc. and GNIT,ABES IT, etc. He has also guided maximum students of MBA and PGDM in the field of research; he has also published books on "Working Capital Management", "Engineering and Industrial Economics" and "Industrial Management"
Deepti Gupta
Assistant Professor
Deepshikha Pal is a faculty in HR and Marketing area. She has done her graduation (B.Sc Biotech) from Chaudhary Charan Singh University, Meerut and Post graduation (M.B.A.) with distinction from Maha Maya Technical University, Noida, India. She is having more than 4 years of academic experience. Her area of interest is Human Resource, Marketing & General Management. She has also attended number of FDPs, workshops and seminars/conferences.
Ayushi Agarwal
Assistant Professor
Amaresh Tyagi, working as an assistant professor in department of management studies. He has done his BBA from Jiwaji University, Gwalior and MBA from ABES Engineering College, Ghaziabad affiliated to AKTU in marketing & finance. He is UGC- NET qualified. He has published five research papers in national & international journals. He has attended various workshops, seminars and conferences related to research and management. He has more than 6 year of experience in academics. His areas of interest are marketing management, Strategic Management, Operations Management, and Research Methodology
Ms. Jyoti Tiwari
Assistant Professor
Amaresh Tyagi, working as an assistant professor in department of management studies. He has done his BBA from Jiwaji University, Gwalior and MBA from ABES Engineering College, Ghaziabad affiliated to AKTU in marketing & finance. He is UGC- NET qualified. He has published five research papers in national & international journals. He has attended various workshops, seminars and conferences related to research and management. He has more than 6 year of experience in academics. His areas of interest are marketing management, Strategic Management, Operations Management, and Research Methodology
Department Highlights
Biotechnology is an interdisciplinary branch offering an education in many fields like; Microbiology, Biochemistry, Plant Biotechnology, Animal Biotechnology, Nanotechnology, food technology, Molecular Biology and Bioinformatics.
Biotechnology prevail tremendous options for students interested in the Research and Development field.
The faculty of Department of Biotechnology imparts knowledge and ideas that help developing understanding and creating opportunity for students.
The Department of Biotechnology have well equipped laboratories consisting of instruments like- Electrophoresis gel doc systems, SDS electrophoresis unit, Laminar air flow, Microscopes, Incubators, UV Transilluminators etc.
The Department of Biotechnology organised the educational trips and industrial visits for Undergraduate and Post graduate students frequently to update students about recent trends in industry and education.
The Biotechnology Department organised number of seminars, webinars and scientific talks on regular basis that provide distinctive learning opportunities that create scientific talents in the students.
The Department of biotechnology in HIMT, one of the best MSc Biotechnology colleges in Delhi NCR organised programme like National Science Day, Environment day to boost scientific and technical understanding of students.
Department Achievements of HIMT - Top-Notch MSc Biotechnology College in Delhi NCR
Consistent placement records in core Biotechnology companies like- Genus ABS India Pvt. Ltd., Zee Laboratory pharmaceutical India Pvt. Ltd., Creamy Foods Pvt. Ltd. etc
Our Students got a chance to join as medical coder in leading companies like Hindustan wellness and Genetic Biotech Asia Pvt. Ltd. with highest package offered of 5lacs per annum.
NET-JRF and GATE qualified students.
The Post graduate students got an opportunity to work on primer Biotechnology Institutions like THISTI, NABI Chandigarh, ICMR and CSIR-LAB.
Biotechnology is a multi-Disciplinary field of Science. In recent years specially in COVID time, Biotechnology has become more crucial than ever before. There are tremendous Biotech job opportunity in India as well as in abroad.
Biotechnologist professionals may work in profiles such as: Medical scientists, Biophysicist, Medical and clinical lab technicians, Microbiologists, Process development scientists, Biomedical engineers, Microbiologists.
A Biotechnologist has plenty of options like:
Work Under a Scientist as research fellow.

Work as a Laboratory Assistant and Analyst.

Become an entrepreneur.

Jobs in sales in Biopharma company.

Government Sector- You can work in different research institutions or public health care sectors.

Work as intellectual property research and patenting.

Be a teacher in an organisations/ University.

Nano-biotechnologist.

Agriculture and Environment Biotechnology.

Industrial Biotechnology.
Students interested in research and development can continue their studies by pursuing their Ph.D degree in interdisciplinary subjects of Biotechnology.
Labs & infrastructure of HIMT - The Best MSc Biotechnology College in Noida
Infrastructure
In order to enrich the teaching-learning process,every classroom has provision for specialized audio-visual aids like overhead projectors, multimedia,videos and audios. The HIMT Group of Institutions which is one of the best MSc biotechnology colleges in Noida is completely Wi-Fi enabled and seamless Internet connectivity is available to the students,faculty and staff. In addition, there are tutorial halls for interaction in groups and brains over important academic and extra-curricular issues.
For other forms of educational delivery systems like debates, quizzes, guest lectures and theatre workshops, HIMT has special infra-structural facilities with modern sound systems that use calculated acoustics and are hence highly effective in nature. The faculty space has been carrefully designed keeping in mind that participants are always welcome to interact with their facilitators even after class hours
Read More +
Computer Centre
The Objectives of HIMT has always been to be in the forefront of utilization of IT.The lab provides practical exposure of the subjects and gives ample opportunity to experiments innovations. At HIMT,all systems have hot swap SCSI hard drive,Workstations with Dual Core p procesor, networked and are supported by on line UPS systems with backup facility. A fast and efficient switch based network with gigabyte speed forms an internet.
Library and Information Centre
The Library, knownas the knowledge Resource Centre(KRC), is the heart of the Academic Centre at Harlal Institute of Management & Technology. The Library with its modern collection of information services plays a vital role in the intellectual pursuits of HIMT acamedic community.
Library holds a rich collection of printed as well as electronic resources which include books,journals,databases,audio-visual materials,CDs,e-journals,annuals,annual reports of top companies,case studies, conference proceedings, training manuals, etc. The Library subcribes print journals through various databases.
Read More +
Bio-Technology Lab
HIMT is among the top MSc biotechnology colleges in Delhi NCR has different required labs for bio technology department. Whole labs are well equipped with latest infrastructure.
Language Lab
Communication and soft skills play a vital role in the career development of an individual.To refine the English language of the students, the institute set up a modem air conditioned language lab especially in view of the fact that India emerging as a fast player in global business
Lecture Halls
The institute has an admirable infrastructure and modern amenties,which aid in conducting a range of academic programs. The lecture halls of HIMT, the best MSc biotechnology colleges in Noida are air conditioned and equipped with modern audio-video systems. They are designed to offer complete comfort for the intense hours of the classroom teaching and interface
Auditorium
HIMT has a spacious auditorium with a seating capacity of 450. The auditorium is carefully designed and used or lecture, seminars, workshops, conferences and for conducting quizzes, cultural activities and various other competitions
Cafeteria
Canteen services are provided within the campus to all the students. Great furnishing and lip smacking delicacies make popular hangout for students. In HIMT, which is the top MSc biotechnology colleges in Delhi NCR, Proper care is taken on the hygiene and nutrition part while preparing the food by keeping kitchen equipment clean and using fresh seosonable vegetables & fruits. Cafeteria serve as a centre for creative interaction during leisure hours as also rendezvous for residents of hostels
Sports Facilities
Indoor Sports:-Indoor games / activities like Table Tennis, Chess, Carom, Gymnasium etc. are provided by the institute. Outdoor sports:-HIMT is having outdoor sports facilities for Basketball, Volleyball, Badminton etc. The spacious grounds of the College are maintained for this purpose.
Medical Facility
First aid and elementary medical facilities are available in the hostel through a qualified Doctor. In case of emergency, student is taken to the nearest medical practitioner / hospital for which a van is available 24 hrs. on campus and the local guardian is duly informed. The local guardian will take charge of ward thereafter and all Medical expenses will have to be borne by him.The entire responsibility of treatment will rest with the parent/local guardian/student concerned.
Residency
Hostel is available for girls & boys separately inside the HIMT campus. The the best MSc biotechnology colleges in Noida is fully equipped with high quality of infrastructure which includes students rooms with facilities,common room with LCD, Wi-Fi internet facility, well maintained hostel mess etc. as reflection, the infrastructure is characterized by a lot of open space,warmth and cheer. In addition 24 hour transport facility is available at the campus for the students residing in the HIMT hostel.
Additional training Certifications
Molecular Tools & Techniques
Intellectual Property Rights(IPRs)
Bioinformatics & Genomics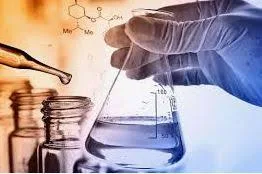 Industrial Biotechnology
Drug Development Product Management
The Science Of Steam Cells
Genomics(Decoding The Universal Language Life)
Drug Discovery